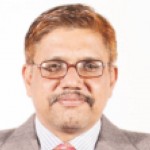 Name:

Prof. (Dr.) Pushpendra Dubey

Designation:

Head Hindi Dept.

Qualification:

Ph.D. (Hindi), M.Phil.
M.A. (Hindi)
Dr.Pushpendra Dubey
Professor Hindi Language and Literature
M.A., M.Phil, Ph.D.
ACHIEVEMENTS, CERTIFICATIONS, MEDALS, MEMBERSHIPS :
- Book published in 2010.
- M.Phil – Ph.D. Course Coordinator appointed by Vice Chancellor DAVV
- Orientation course from Academic Staff College, DAVV, Indore
- 40 Lectures prepared on Hindi Language and Literature in EMRC DAVV, Indore under the program given by UGC CEC. The program is uploaded on UGC CEC website.
- Life member Bhartiya Hindi Parishad, Allahbad (U.P.)
- Life member Shri Madhya Bharat Hindi Sahitya Samiti, Indore (M.P.)
- Life member Madhya Pradesh Economics Association
- Vice President, Govigyan Bharti, Mumbai, (Maharashtra)
- Trustee, Gandhi Bhavan Trust, Bhopal (M.P.)
- Convenor and Member, Sarvodaya Shikshan Samiti, Machla, Indore, (M.P.)
- The syllabus of Choice Based Credit System (CBCS) on Katai Shastra for Rural Institute, Kasturbagram, Indore prepared and Implemented in session 2015-16.
EXPERIENCE INCLUDING Ph.D., RESEARCH WORK IN YEARS, CONFERENCE ATTENDED, NATIONAL & INTERNATIONAL SESSIONS CHAIRED
1 20 Years teaching experience in School and College.
2 More then 10 Years experience in the field of Khadi and Village Industries.
3 More then 15 Years experience in the field of journalism e.g. Free Press, Dainik Bhaskar, Naidunia.
4 Editor 'Govibha' monthly magazine, published by Govigyan Bharti, Mumbai since 2002
5. Session Chaired in Sri Lanka, Conference organised by Sarvodaya Shramdan Sangmaya, in 2009.
6. Approx. 30 National and International Conferences attended across India.
7 Two National Conference organised in the year of 2014 and 2016.
8 Editor in Chief, Shabdbraham, An International online monthly research journal with E-ISSN 2320-0871
STUDENT THESIS GUIDED, Ph.D. / M.Phil/M.Sc/MBA/M.Com IN NUMBERS
1 In my supervision, One Ph.D. Awarded in year 2015.
2 Eight Ph.D. Scholars registered for Ph.D.. Three Research Scholars NET-JRF.
3 In my supervision, More then 15 Students completed M.Phil thesis.