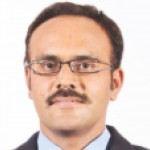 Name:

Prof. Pravin Sharma

Designation:

Asst. Prof.

Qualification:

MCA, MBA
DBM
Prof. Pravin Kumar Sharma is a faculty in computers Science. Prior to joining MRSC Indore, he was associated with Govt. P.G. College, Dhar as an Asst. Prof. in the Dept. of Computer Science. He is also associated as a visiting faculty of MCA & M. Tech. with IIPS, DAVV Indore & was associated with IMI, Indore & has designed the syllabus of computers for managers of MBA.
Prof. Pravin Kumar Sharma had undertaken & successfully completed a project entitled PAY ROLL MANAGEMENT" FOR Precitex Industries Pvt. Ltd., Mumbai. Prof. Sharma has presented and published research papers in National Journals. He is pursuing his MBA degree in operations Management from IGNOU.
Prof. Pravin Kumar Sharma has guided UG Students for various projects which develop on different platfrom, and languages.